At Enforex, we understand that having a safe, comfortable accommodation during your stay in Mexico plays a monumental role in a positive study abroad experience.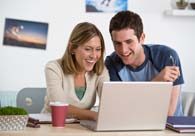 That's why when you take a Spanish course at our partner schools in Mexico, you can rest assured that your host family, residence or apartment has undergone a strict approval process... and more important, that it passed! During your stay we will continue to monitor your accommodation to ensure your utmost comfort and ongoing quality.
Host Families
Living with a host family is the primary Mexico lodging option and is offered in all of our Spanish school destinations. It's the most effective way to fully immerse yourself in the Mexican culture and reap the benefits of a genuine Spanish-speaking context.
Available in: all destinations
Rooms: single or double
Meal plan: breakfast only, half board
Shared Apartments
Students who seek a more independent lifestyle may opt to stay in an apartment, which they will share with other international students. Each apartment is furnished and has a kitchen equipped with everything students need to make their own meals.
Available in: Guanajuato & Puerto Vallarta
Rooms: single or double
Meal plan: no meal plan
Student Residences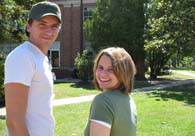 Another option available to students is to stay in a student residence, which offers a vibrant and multicultural atmosphere due to the international character of our students. Residences have common kitchens available for student us, as well as common areas often used for a variety of social gatherings. W
Available in: Playa del Carmen & Oaxaca
Rooms: single or double
Meal plan: breakfast only