1. People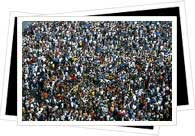 Mexicans are renowned for their warmth and friendliness. They are also fun-loving and exuberant. They are a people who give value to living in the moment and cherishing time with relatives and friends. This is a great reason to whip up your Spanish speaking abilities and make new friends.
2. Art and Culture
There is just so much to see and do! With over 150 museums, myriads of buildings, a number of magnificent historical sites (Teotihuacan, Chichen Itza & Cozumel), there is indeed plenty to please the mind and dazzle the senses. Mexico is also the birthplace of world renowned artists such as Frida Kahlo and Diego Rivera.
3. History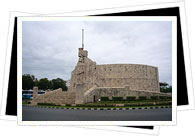 Mexico's history is part of its unbridled charm. It was and is shaped by different cultures. Ancient cultures such as the Olmecs, Teotihuacans, Aztecs and many others left a distinct imprint on Mexico. Couple this with its experience as a colony of Spain and the modern upheavals and struggles, and you will have a country with a history that is a tourist attraction in its own right.
4. Food
Hot tamale! The food in Mexico is way beyond good! Aside from the ubiquitous tacos and burritos, there is so much flavor and smells that will leave your mouth watering for more.
5. Architecture
Feast your eyes on the many architectural wonders which make Mexico third worldwide in terms of the most cities declared as World Heritage Sites by UNESCO. Bear witness to magnificent cathedrals, old haciendas, and stunning historical and archaeological sites. Believe us when we say architecture is one of Mexico's tourist attractions.
6. Music
Mexican music ain't just about the "La Cucuracha." Mexico offers a wide range of musical styles and genre. There is the mariachi, the norteño, banda and more modern styles such as pop, rock and cumbia. Of course, there are more modern bands and genres, such as jazz, pop, rock and more.
7. Sights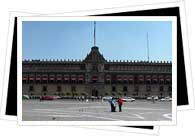 This land is chock-full of tourist sights and attractions. There are museums for the art lovers, archaeological sites and ruins for history, and outstanding churches and buildings for architecture buffs. Each city has its own distinct personality and its own set of sights that are must-sees for tourists.
8. Land
The land itself is a joy to behold. Mexico is made up of beautiful landscapes with a beguiling mix of rich rainforest, volcanoes, white-sanded beaches, and green meadows. The land makes for great adventure sports – both on land and in water. Mexico's geographical charms are sure to enthrall, excite and challenge the senses.
9. Festivals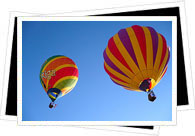 When it comes to celebrating their many fiestas, Mexicans are exuberant people and simply love to celebrate. With the many festivals going on every month and in different cities, you will wonder if Mexicans just use any excuse to kick party. What's more, with the Mexican penchant for fireworks, festivals are dazzling and simply unforgettable events.
10. Beaches
Mexico boasts of close to 6,000 miles of coastline, most of which boast white sand, crystal clear waters and amazing coral reefs. These qualities make the beaches of Mexico amongst the world's best. These are not just for lazing around and soaking up the sun, as you can also go boating, fishing, surfing or participate in a host of other exciting watersports.