Ah! The wind on your face, the sand on your toes, the rhythm of the waves beating the shore… what is a more relaxing place than the beach?
Mexico, with its superb geographical location, has some of the world's most beautiful beaches to offer the visitor. Each year, millions flock toward the beaches of Mexico to enjoy their natural beauty and their clear, warm waters.
Do you want more proof of the beauty of Mexico's beaches? Go see them for yourselves…
Beaches in Acapulco, Mexico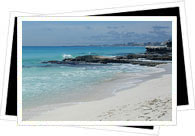 The "Pearl of the Pacific," as Acapulco is called, is widely visited and is a favorite among the jet-setting crowd. Essentially one big resort, it's perfect place for you to relax, unwind, do adventure sports, party, or whatever else your mood dictates. Along with swimming, sunbathing and partying, you can also go jet-skiing, diving, snorkeling, and sports fishing.
Beaches in Cancún, Mexico
Over 2 million visitors flock to Cancun every year- and with good reason. The vacation destination perhaps holds some of Mexico's most beautiful beaches. The sand is white and powdery, and the water is so clear you can see way down to the corals. The water in itself is fascinating with its greens and blues. Cancun is also home to luxurious resorts. So you get the best of both worlds – the beach and the ultimate in comfort and extravagance.
Beaches in Puerto Vallarta, Mexico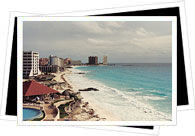 Here in Puerto Vallarta, you will find golden beaches and jungle-covered mountains. Be mesmerized by the beauty it has to offer and grab the opportunity to explore close to 25 miles of dazzling coastline. What's more, Puerto Vallarta has all the modern conveniences at your disposal. Water lovers will feel quite at home here, what with a host of watersports available – skiing, scuba diving, jet skiing, windsurfing, parasailing, kayaking and much more. You can even go whale-watching!
Beaches in Islas Mujeres, Mexico
Come to the magic of Isla Mujeres (Island of Women). It only has a small beach but that is part of its charm. It is what makes it an ideal romantic getaway – peaceful and very restful. The Playa Norte is an excellent beach and jumping point to El Garrafon reef. Here, you can enjoy excellent snorkeling. There is also Isla Contoy which boasts of an uninhabited beach and a wildlife reserve. It is just a short ferry ride off of Cancun, if you get in the mood for some partying and active nightlife.
Beaches in Playa del Carmen, Mexico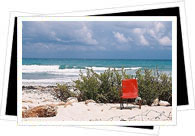 Playa del Carmen is located along the Caribbean coast of Mexico. The atmosphere in this beach-side city is relaxed and laid-back. The clear azure waters are perfect for swimming, and the beaches are made of white sand.
Beaches in Tulum, Mexico
In the tranquil beaches of Tulum, you can get your own slice of paradise without the hustle and bustle you usually get in mega resorts. There are plenty of quiet and secluded spots in its shores where you can be literally away from it all. The palapa hotels are small yet cozy and comfy, the beaches dazzling in their own right.
Beaches in Cozumel, Mexico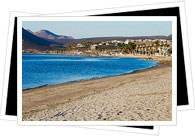 If you are looking for a spot without the overdevelopment along much of Mexico's coastline, then the island of Cozumel is for you. Only around 5% of the island is developed and the rest are virgin beaches and forests. It is just 40 miles south of Cancun and this island. Cozumel is also a diver's paradise, what with around 100 world-class dive sites. The beaches to visit in Cozumel are: Playa Bonita, Paradise Beach, Playa San Francisco, and Playa Palancar. The east side of Cozumel is not for swimming as the strong waves pound the shoreline and are known for the undertow. However, you can still visit, sit back and enjoy one of the most spectacular sunsets you have ever seen.
Beaches in Zihuatanejo/Ixtapa, Mexico
Bask in the splendor of the beaches in Ixtapa and Zihuatanejo, which combine the best of both worlds: modern comforts with unfettered tranquility. Ixtapa is a modern resort town, while Zihuatanejo is a quaint fishing village. The notable beaches here are the Playa Las Gatas (great for snorkeling!), Playa Palmar and Playa La Ropa.
Beaches in La Paz, Mexico
La Paz means "peace," and that is what you'll enjoy in this town of lovely beaches. La Paz boasts of beaches and nearby islets for lots of adventure pursuits and watersports – kayaking, scuba diving and snorkeling. The beaches are just a few minutes away from downtown, and my, these are simply exquisite!
Beaches in Costa Alegre, Mexico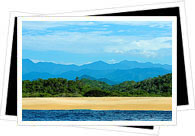 Costalegre is filled with beaches, hidden coves and tropical forests – a veritable paradise! Its resorts are self-contained and can provide you with the utmost in privacy. This is also called the "Happy Coast" and indeed, you will be very happy as you bask in the sun or get a tan by indulging in a variety of watersports available. Costalegre is an area sitting between Manzanillo and Puerto Vallarta.
Beaches in Huatulco, Mexico
The "Bays of Huatulco," in the state of Oaxaca, and southeast to Acapulco, are home to 36 stunning beaches. These beaches boast of clear blue waters and soft sands. You can indulge in snorkeling and beach combing. There is also a local cruise that highlights the different bays – do try to get in one.