Mexico is a country truly blessed. With its rich natural riches, the beauty that is innately Mexico's shines through for you to enjoy.
1. Balneario de Los Novillos (Coahuila)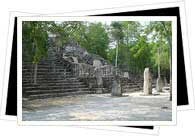 This national park is near the United States border. The 105-acre park has a lake with a variety of forest trees – oak, willow and walnut. It is the ideal habitat of tortoises deer, coyotes and jack rabbits.
2. Calakmul Biosphere Reserve (Campeche)
The only park in Campeche, it covers over 1.8 million acres. Here, you can find jungle and ruins mixed together. Wild felines are the specialty of this reserve.
3. Cañon del Sumidero (Chiapas)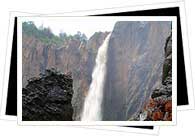 This national park is one of the country's largest, with its 54,470 acres. The canyon may reach up to a kilometer high in some places. The forests within the canyon are home to spider monkeys, deer, aquatic birds and anteaters.
4. Cascada de Basaseachic (Chihuahua)
This 14,505-acre park boasts of having the country's highest waterfall and is home to a wildlife such as pumas, mountain lions, falcons, white tail deer, and woodpeckers.
5. Cerro de la Estrella (Federal District D.F.)
This natural park is also home to the remains of an ancient ceremonial center. This park is 2,750 acres in area and has been reforested with eucalyptus trees.
6. Constitucion de 1857 (Baja California Peninsula)
Sprawled across 13,000 acres of the Sierra Juarez Mountains, this park is great for camping and hiking. It is home to a forest of oaks and pines, and bald eagles too. Breathe in the freshest of the fresh air.
7. Cumbres de Majalca (Chihuahua)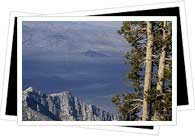 This national park is filled with large rock formations and has an area of 11,930 acres. It is home to the woodpecker, falcons, and black bear. Take a hike, or better yet go camping to enjoy the beauty of this park.
8. El Chico (Hidalgo)
Filled with rock formations and geological formations, this 6,848-acre park has quite a number of tree-covered mountains. This is also the first national park in the country.
9. El Vizcaino (Baja California Peninsula)
The lagest biosphere reserve in Mexico, let alone the world, with its 6.5 million acres, El Vizcaino consists of forests, deserts and islands. This vastness is home to a variety of wildlife – the puma, red-tail falcon, lynx and white pelican among them. This is the hibernating and reproducing site of the gray whale.
10. Isla Rasa (Baja California Peninsula)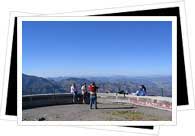 This biosphere reserve is quite small – only 17 acres. But it gives a safe home to seals and sea gulls in the area.
11. Itza Popo (Estado de Mexico)
Popocatepetl and Iztacihuatl, two of the country's popular and tallest volcanoes are in this 64,197 acre park. This is a climber's paradise.
12. Lagunas del Montebello (Chiapas)
Very breathtaking, with 52 lakes dotting this 15,055-acre park. The lakes vary in size and color and is surrounded by a hardwood forests. This provides a very beautiful home to wildlife and migratory birds. The rare quetzal bird also has his home here.
13. Mariposa Monarca
Butterflies! The magnificent Monarch Butterfly hibernates at this park. During their hibernation period, the trees are covered with these magnificent creatures.
14. Palenque (Chiapas)
Home to one of Mexico's most significant archaeological sites, this 4,398-acre park is filled with dense tropical forest and a variety of endangered species 0 parrots, toucans, spider monkeys and ocelots.
15. Sierra de San Pedro Martir (Baja California Peninsula)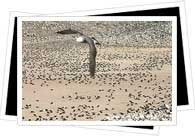 Home to pumas, mountain lions, bats and bighorn sheep, this park is wide – 165,000-acres of madrone, pine and oak forests. Also, it is home to the Picacho del Diablo. Climb Baja California Peninsula's highest mountain.
16. Volcan Nevado de Colima (Chiapas)
This national park is 55,000 acres and is home to the Nevado de Colima volcano. It is a fascinating climb up this 4,335-meter volcano. That is, if you are to a climb along oak and pine forest. Falcons, hummingbirds and reptiles make their home here.
Other Parks in different states:
1. Baja California Peninsula
Isla Guadalupe
Isla del Golfo
2. Chiapas
El Triunfo
Montes Azules
Seva del Ocote
3. Federal District (D.F.)
Cumbres del Ajusco
Desierto de Los Leones
El Tepeyac
4. Durango
5. Estado de Mexico
Bosencheve
Desierto del Carmen o de Nixcongo
Insurgente Miguel Hidalgo y Costilla
Los Remedios
Nevado de Toluca
Mapimi
Sacramonte
Zoquiapan y Anexas
6. Guerrero
7. Hidalgo
8. Jalisco
9. Michoacan
Cerro de Garnica
Insurgente José Maria Morelos y Pavón
Lago de Camécuaro
Pico de Tancítaro
Rayón