Using the telephones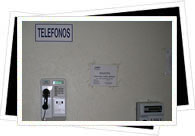 To call long distance within the country, dial 01 (the national long-distance code) before dialing the area code and then the phone number.
To make a call to the United States or Canada, dial 001, the area code and the phone number. For calls to Africa, Asia and Europe, dial 00, the country code, city code and then the phone number.
To make a call with operator assistance, dial 090.
The country code for Mexico is 52.
Electricity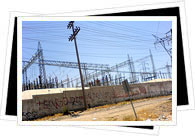 Mexico's electrical system uses 110 volts AC (60 cycles). Most outlets use flat parallel flat blades, so you may have to bring an adapter. When using hair dryers and similar electronic devices, be sure to select a low or medium speed, as these devices tend to overheat when used with Mexico's electrical system.
Liquor Laws
The legal age for drinking in Mexico is 18. It is also illegal to drink in the streets. You should also not loiter around while drunk as you will most likely be stopped by the police.
Taxes
Most goods and services in Mexico apply the 15% IVA (value-added) tax and include it in the posted prize. In Cancun, Los Cabos, and Cozumel, this tax is only 10%. There is also a 5% tax levied on food and drinks consumed in establishments (particularly restaurants), that sell alcoholic beverages with more than 10% in content, whether or not you drink alcohol. This tax is increased to 25% when you drink tequila. When leaving the country, be sure to prepare around $18 for the exit tax.
Time Zone
Most of Mexico is under Central Time. Sinaloa, Sonora, Baja California Sur and parts of Nayarit operate on Mountain Time. Meanwhile, Baja California Norte is on Pacific Time. The country observes daylight saving time.
Tipping
The general rule for tipping is 15%. For bellmen/porters, the tip should be at USD 1 per bag.
Measurements
Distances & weights: Metric system
Temperatures: Celsius
Opening Hours
Most business open from 9:00 a.m. to 7:00 p.m., Monday to Saturday. In smaller towns, there is a siesta time between 2:00 to 4:00 .m. Banks are open from 9:00 a.m. to 5:00 p.m. Mondays to Fridays.