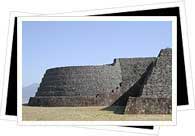 Tarascan Country is made up of colonial cities. It is actually not a region, but let us talk about it anyway. The Michoacan state has the cities of Morelia (capital), Uruapan, Pátzcuaro, and Lázaro Cárdenas. To the west, there is the coast and the hot lands.
It is also home of the Purepecha or Tarascan Indians. This clan has lived in the lakes at the central part of the Michicoan state. This area is replete with crafts and culture.
The Tarascan Country is home to a number of National Parks, such as Lago de Camecuaro, Cerro de Garnica, Mariposa Monarca, Pico de Tancitaro, Rayon, and Insurgente Jose Maria Morelos Y Pavon. Learn more about these natural parks in Tarascan Highlights...