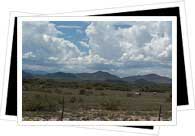 Mexico is a country with soul – and that soul draws you into itself, mesmerizing you into getting to know it better. It has quite a lot to offer- dazzling beaches, the dazzling beaches, modern cities, ancient archaeological sites, stunning lanscapes, and much more.
Mexico has a federal district and 31 states and covers close to 800,000 square miles. Guatemala and Belize are located across the southern border while the United States is Mexico's neighbor to the north. At the east and west, there are two mountain ranges, the Sierra Madre Occidental and the Sierra Madre Oriental.
Mexico is a highly populated country, with a population of around 100 million. The capital, Mexico City, is said to be among the most populous cities in the world. Mexico's capital as well as other modern cities are brimming with things for you to enjoy: markets and museums to explore, festivals to enjoy, sights, sounds and flavors for your to simply take in.
The country also includes four coasts that total around 6,000 miles of magnificent shoreline: the Gulf of Mexico, the Pacific Ocean, the Caribbean Sea and the Sea of Cortes.
Mexico is, in fact, a favorite beach hideaway of locals and tourists alike. It offers a wide range of beach options, ranging from the ritzy resorts that Hollywood stars frequent to quiet, almost deserted beaches. Mexico provides you with a great beach experience, with lots of fun and sun and plenty of opportunities to try your hand at snorkeling, diving and a variety of watersports.
Inland, there are rain forests (with their wide collection of flora and fauna), ancient ruins, deserts, volcanoes, chic resorts and plenty of golf courses.
Just imagine the possibilities of such a place! Part of Mexico's charm lies in that it has something for everyone. Whether you're a sports adventurer, an art connoisseur, a golf addict, a nature lover, or simply somebody in search of some peace and quiet, you're guaranteed to find plenty to enjoy in this country.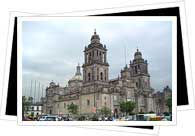 Toss in its rich culture and history, with the ancient Mayan and Aztec civilizations to the colonization by Spain and right up through today. You will find ancient archaeological sites, temples and pyramids in Teotihuacan, Palenque, Chichen Itza, Monte Alban and El Tajin. For stunning colonial buildings and monuments, visit San Miguel de Allende, Guanajuato, Oaxaca, Morelia, Zacatecas and so many more. Mexico is so rich in cultural heritage that it has quite a number of world heritage cities as declared by UNESCO.
Indeed, Mexico has quite a lot to offer. It is no wonder that it is ranked among the top 10 major destinations for foreign visitors, according to the WTO.
With such a glowing introduction to the great country of Mexico, we need not say further, except, "Come on over and see for yourself." One last word of warning, though: get ready to fall in love.