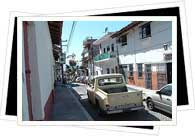 Puerto Vallarta… a charming beach town, with the backdrop of the lush Sierra Madre Mountains, picturesque waterfalls, cobblestone streets and friendly people. IT has successfully combined the charms of the old town with the conveniences to be enjoyed in the modern world. It is no wonder that it was selected as one of the preferred international destinations.
Puerto Vallarta lies on Mexico's Western Pacific coast, in the state of Jalisco. It is lined with great beaches and the beauty of the mountains, which make a perfect backdrop for the five star resorts, golf courses and restaurants that have made their way to this paradise.
Sights and experiences in Puerto Vallarta: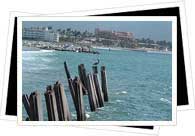 - The beaches: Puerto Vallarta is what it is because of its beaches. Here, you will find miles of white sanded beaches set against the lush green mountains. Come on, have a dip!
- Botanical gardens: This garden is home to plants native to Mexico – trees, cacti and orchids grow in abundance here. The garden is also a great place to go birdwatching.
- Archaeological sites: You may also visit the archaeological in the nearby region of Ixtapa. Here, sites going way back to 400 B.C. have been discovered.
What to do:
What do you do when you are in a resort town? Well, you just simply enjoy yourself, at your own pace. You can simply laze around in the beaches and just soak up the sun or you can indulge in more active pursuits.
- Golf: There are a number of golf clubs in town – The Los Flamingos, Golf Course, the La Marina Vallarta Golf Course and the Mayan Palace Nuevo Vallarta Golf Club. Take your pick.
- watersports
o Snorkeling – there are many snorkeling areas in Puerto Vallarta. The most popular ones are the Marietas Islands caverns and the Los Arcos underwater caves. The Bay of Banderas houses an expansive variety of marine life. This makes for great snorkeling adventures, as the bay is full of colorful and fascinating aquatic life.
o Parasailing and windsurfing
o Fishing – for fishing enthusiasts, you can hunt for marlin, red snapper, tuna roostertail and other deep sea fish
o Jet skiing
- Adventure Sports
o Horseback riding
o Mountain biking
o Hiking in the Sierra Madre mountains
o Hot Air Balloon
- Go on Canopy Tours – this tour gives you a view of the forest from above. You get to ride via a wire and pulley.
- Take a jeep safari
- Go whale watching
How to get there
By plane, you can enter the town via the Gustavo Dias Ordaz International Airport, which services flights from Aeromexico and some major US airlines. You can also catch the bus to Puerto Vallarta. The city's terminal is just a little north of the airport. Another option is to go in by boat. There are many pleasure boats that service this route. The boats even stop at Puerto Vallarta's many beaches.