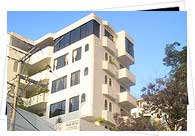 If you want a more homey environment, you can also opt to rent an apartment in Mexico. Prices are almost the same as when you stay in a mid-range hotel. Thus, a short-term apartment rental may be an option you can consider. If you are planning to stay for a few months, this is a more preferable option. You no longer need to live out of your suitcase. Instead, you can settle down in your "home away from home."
You can go to markets, try your hand at cooking Mexican food, invite new friends over for a party that can last all night, stash your favorite snacks in the refrigerator, etc. Yes, all the comforts and freedom you have in your own home.
Here are some tips in looking for an apartment:
1. Check out the websites that cater to this need. There are currently no single agency or business that provides this service. However, there are a number of independent websites that list down apartments for rent in Mexico. (try www.vrbo.com and www.vacationspot.com).
2. Check out the prices and locations.
3. Be sure to also make a thorough site inspection to ensure that everything is according to your expectations.